Leadership Team
Our leadership team recognizes the authority of God, and realizes that we are shepherds who serve under the Chief Shepherd, Jesus Christ. We desire to devote ourselves to prayer and to the ministry of the Word. Our passion and goal is to equip the believers for the work of the ministry until we all attain maturity in the fullness of Christ.
Dr. Steve Stewart
Senior Pastor
Steve grew up in a pastors home and trusted Christ at the age of 8. He answered the call to preach while attending Bible college. He was pastor in Atlanta for 18 years prior to coming to Brashers in November of 2014.
He completed Bible College, went to Mid-America Seminary where he received the Master of Divinity. He also completed his Doctorate of Theology from Immanuel Seminary in 1993. He has one daughter named Megan that lives in Georgia.
He loves the Georgia Bulldogs and enjoys exercising.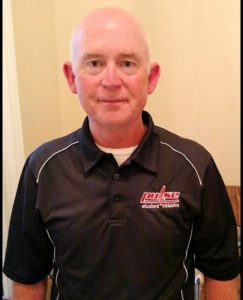 Brother Mike Williamson
Minister to Students
Mike Williamson, Minister to students, and his wife Lisa Williamson have two kids, Leah and Chuck, and 5 grandchildren. Mike wasn't called into the ministry until he was 37 years old. He was a graduate from Covington Theological Seminary in 2002. He served at Crossville First Baptist from 1997- 2002, and New Canaan Baptist Church 2003-2005.
He started his ministry at Brashers Chapel in December 2005. Mike states "I have always felt youth and missions was my calling. I loved watching students come to salvation, disciplining them and watching them grow in their faith. I also love the children side of youth ministry. I don't really have any hobbies but I love taking students and adults on mission trips. There is nothing better than helping others expecting nothing in return. God has truly blessed me in my personal life and the ministry."
James McDonald
James McDonald, Worship Pastor, and his wife Brittany, live in Guntersville with their daughter Fiona. He is the band and choir director at the KDS DAR School in Grant. He is a 2010 graduate from Auburn University with a degree in music education.
James grew up listening to his pianist mother and in various churches with numerous musical styles. His love of music grew through the years with a variety of choral and band experiences from show choir, jazz ensembles, marching band, etc. Through his teaching experience he has taught a range of ages from pre-k music to assisting with post secondary courses at Auburn University. He has experience as a worship minister since 2016. He looks forward to worshiping with everyone at Brashers Chapel.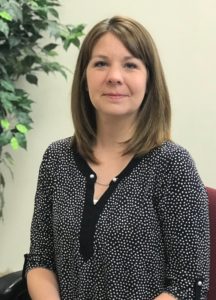 Heather Turner
Children's Ministry Director
Heather Turner is married to Wayland Turner and they have three children. Deacon, Maccoy and Cora Hope. Heather was born and raised in Guntersville and attended a small Baptist Church there. She began working with children at an early age and realized that was her passion. "I love working with children and being able to share
the foundation of Jesus Christ. It is amazing how much they love to hear the Word and how much they absorb. I love the fact that I can sow the seeds that begin their walk with the Lord."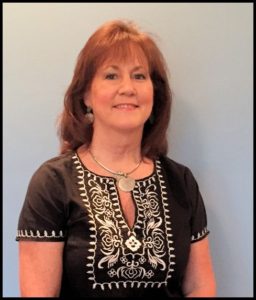 Pam Hyde
Administrative Assistant
Pam Hyde and her husband Jerry have two children Breana Kennedy and Jared Hyde. Both of their children are married and they also have three grandchildren. Pam loves to garden, read and spend time with family and friends. She has been working and serving at Brashers Chapel since November 1990. Pam states, "I love my job. I work with a great group of people and this is one of the most rewarding jobs I have ever had the privilege of working."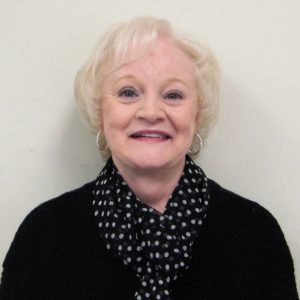 Suzanne Gilbert
Senior Adult Event Planner
Suzanne arranges monthly events for the Prime Timers Ministry. There are often two church buses filled with people ready for an adventure. It is a fun time for all and provides wonderful fellowship for our senior adults. She has been a member of Brashers Chapel for 15 years. She has two children and four grandchildren. She also enjoys working with Special Events of the church and she participates in Ladies Bible Study.
Suzanne previously worked with Army Strong Bond Events all over the United States. This is a program where she worked along side Chaplains to send families of soldiers on retreat before their deployment. This was a memory that the families would cherish forever. She feels that this experience helps her now with planning events for the Prime Time Ministry.