Welcome! Thank you for visiting the Brasher's Chapel Church website. As the pastor, and on behalf of all the members of Brasher's Chapel, I want to extend an open invitation for you to visit and become a part of the ministry of Brasher's Chapel Church.
We are a family of believers looking to serve Christ where ever and whenever we can. Our dedicated ministry teams include Children's ministry, Teen ministry, Wings Women's group, Men of Action Men's group, Sunday School Ministry, Choir and Music Ministry and Marshall Christian School. We are also ministry partners with DaySpring Christian Counseling, Realife Crisis Pregnancy Center, Marshall County Christian Services, Pathway Outreach Ministries and others!
If you are looking for a church home, give Brasher's Chapel a try! We may just be the place for you and your family to learn, grow and serve Christ. We look forward to seeing you! And please know this… You are loved and appreciated!
Steve Stewart, Senior Pastor
Senior Pastor: Steve Stewart
Minister to Students: Mike Williamson
Minister to Children: Heather Turner
Administrative Assistant: Pam Hyde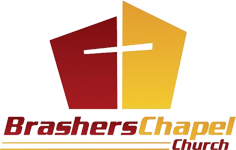 Click here for information on our weekly church services